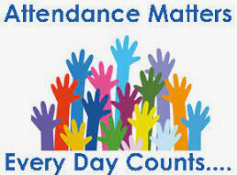 The impact of COVID restrictions during 2020/2021 (on family holidays) meant that during the 2021/22 academic year we received a significant number of Leave of Absence requests.
Framwellgate Moor Primary School is committed to reducing absence from school. This is because we recognise that all absence is potentially detrimental to a child's education.
The law states Head Teachers should NOT grant any leave of absence in term time unless there are exceptional circumstances. The Head Teacher has the discretion to grant leave if he/she believes that there are exceptional circumstances. The dictionary definition of exceptional is 'unusual' or 'rare.' Head Teachers should determine the number of school days a child can be away from school if the leave is granted.
There is no such thing as a 'Holiday Form' in school. There is a Leave of Absence form to be completed and this form must outline why a parent is making this exceptional request so that the Head Teacher can make an informed decision as to whether it will be authorised. As much detail as possible supporting the exceptional reason is required please.
If you take a leave of absence without the school's permission, this will be unauthorised. Further information is on the website to explain the procedures following unauthorised absence. These can be found in the Attendance Policy on pages 6 and 7. This has been updated for 2022/23 and will be followed from September 7th 2022.
If you wish to discuss a potential leave of absence with myself prior to completing the form please contact the school office for an appointment.
| | |
| --- | --- |
| Name/ contact details of senior champion and pastoral staff and attendance Governor | B Smith and Pat Nelson |